Reducing costs and assuring supply for an iconic brand
Founded in 1950, Dunkin' is one of the most iconic quick service restaurant brands in the United States.
Beloved in its core New England, Mid-Atlantic, Midwest and Southeast markets, the coffee and baked goods franchisor saw a great opportunity to expand nationally and enter new geographic areas. The challenge was creating a vital supply chain backbone that could help Dunkin' open 400 new restaurants a year without sacrificing food quality and innovation. National DCP (NDCP), formed through the merger of five regional companies in 2012, turned out to be the solution.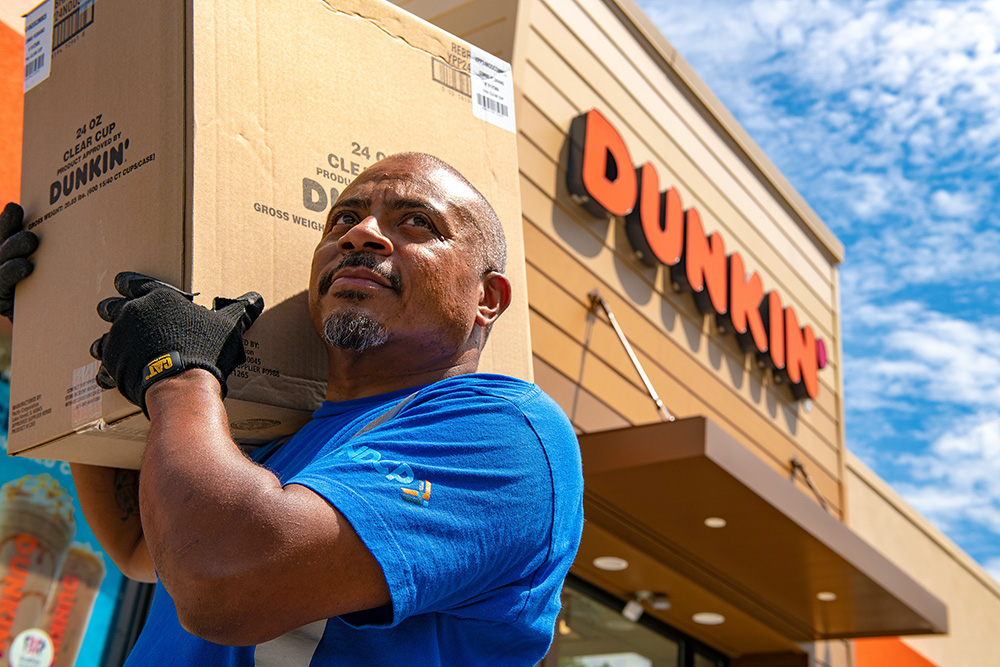 Dunkin' required a full-service supply chain management partner that could source and distribute all of the food and non-food products their franchisees needed at the right cost. They hoped to generate $200 million in cumulative savings over five years. NDCP greatly exceeded that goal – delivering more than $500 million in savings during that time frame while maintaining high quality levels and ensuring restaurants received the products they ordered on-time and in-full.
Through its innovative practices with strategic sourcing, inventory, warehousing, transportation, and program management, NDCP today has removed more than $1 billion cumulatively from Dunkin's restaurant Cost of Goods Sold (COGS). But those savings are only part of our Dunkin' success story. NDCP's proven ability to assure supply proved to be transformative for that customer as well.
Our Strategic Sourcing and Program Management teams are accustomed to anticipating the unexpected and solving complex problems with creative solutions. That has been true whether they are negotiating the best coffee buys, obtaining eggs during the Avian Flu outbreak or adapting to new products like double walled cups for Dunkin'. However, the COVID-19 pandemic tested those skills as hard-to-find safety products like face masks, thermometers, hand sanitizers and more became must-have items and packaging needs shifted with changing customer mixes. Despite those challenges, NDCP continued to source and deliver the products Dunkin' restaurants needed at the lowest sustainable cost. Supported by NDCP, Dunkin' grew market share throughout the pandemic and emerged even stronger than before.
"
National DCP has been a great partner for the brand and our franchisees, saving us hundreds of millions of dollars. But more importantly, over the last couple years, and especially last year with COVID, their relationship with suppliers and industry was instrumental in making sure we had product available for our restaurants all year long.
Scott Murphy,
President, Dunkin'