Great People
We hire great people – smart, hardworking, and dedicated. That is true in every part of our organization, whether you are talking about our professional drivers and warehouse associates, or members of our inventory, information technology, finance, customer service, strategic sourcing, equipment solutions, human resources or program management teams.
NDCP employs over 1,700 individuals nationwide, working at our headquarters in Duluth, Georgia, nine regional distribution centers and 30+ transportation domicile locations.
Interested in joining NDCP? Check out recent job opportunities!
Career Opportunities
Having clear expected Key Behaviors and Core Values help us to be accountable to one another and work together more effectively.
National DCP's Key Behaviors:

Dedicated
Work smart, not just hard, be determined, committed and loyal to yourself and the company.

Collaborative
Support one another, share ideas and best practices and work together to achieve overall strategic objectives.

Proactive
Demonstrate initiative by taking action, capitalizing on opportunities and solving challenges without waiting to be asked or told to take action.
Positive Culture
NDCP has created a strong, healthy culture based on valuing people. Our leadership and team members work well together, building direct, open lines of communication. Feedback is actively sought and acted upon throughout our organization. For example, insights shared by drivers helped us design truck wraps that reinforce the brands we support, improving safety and visibility during deliveries.
Our Culture of Accountability ensures we have a positive, effective work environment focused on continuous improvement. Highlighting each employee's strong contribution to the business, our culture reinforces the importance of open lines of communication and feedback to ensure everyone is aligned on shared company goals.
Learn more about NDCP's Culture of Accountability:
We refer to our Core Values as "RIO," which stands for:

Respect
Respect yourself, co-workers, customers and business partners through active listening, expressing appreciation, following safety practices and bringing your best self to work each day.

Integrity
Conduct yourself with the highest of ethics. Be honest, trustworthy and professional.

Ownership
Take ownership of performing your job to the best of your ability each and every day, the business functions you support and make decisions that advance the greater good of NDCP.
Promoting Career Growth
Our growing company offers numerous opportunities for professional growth and skills development. Many of our employees have been promoted within their area of expertise, from roles like delivery assistant to driver, warehouse selector to supervisor and communications specialist to manager. A number of people have been promoted cross-functionally, moving from areas like Member Services to IT and Finance, Administration to Equipment Solutions, and so on. There are opportunities to develop within your current location or to move to another company location depending on your interests.
Employee Profile: Mike Lucas
After gaining more than a decade of great experience working at all levels of our transportation and warehouse operations in multiple distribution centers, Mike Lucas was promoted to Director of Operations for the Phoenix Distribution Center in 2015.
He joined us in 2004, leaving another food distribution company to become a driver for our Westampton, NJ distribution center. "When I left my previous employer no one was kicking me out the door," said Mike. "But I saw a different, better opportunity here in the way they treated crew and drivers."
Mike moved to our Colonie, NY distribution center when it opened in October 2005. He thrived in that new location. His promotion from Driver to Operations Supervisor in 2006 was primarily fleet-focused, but Mike oversaw both transportation and warehouse functions. He became Transportation Manager in 2012, and then was promoted to Operations Manager in 2014. In 2015, he took the top leadership role at our growing distribution center in Phoenix, Arizona.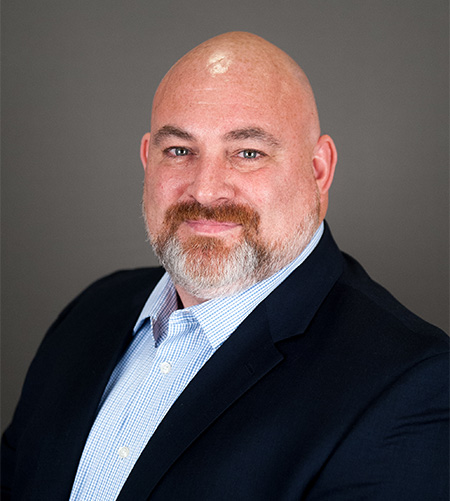 Excellent Benefits
We offer competitive compensation packages and excellent benefits. Our comprehensive offerings include:
Affordable healthcare coverage options
Dental and Vision coverage
Flexible Spending Accounts
Company-paid Group Life, AD&D, Short-Term and Long-Term Disability coverage
Voluntary Life and AD&D coverage
401(k) retirement savings plan
Employee Assistance Program
Paid time off for Vacation. Discretionary, Sick Pay and Holiday Pay
Education Discounts at Southern New Hampshire University
Fitness and Wellness Discount and Reimbursement Program
Employee purchase discounts programs
Employee apparel program
Safety First
Safety has always been a top priority for NDCP. Employees in our distribution centers wear safety vests to increase their visibility, our MoveSMART® Ergonomics training reinforces at-work safety habits while preventing injuries and we piloted the use of a 360 degree camera system that helps drivers prevent slow moving accidents.
---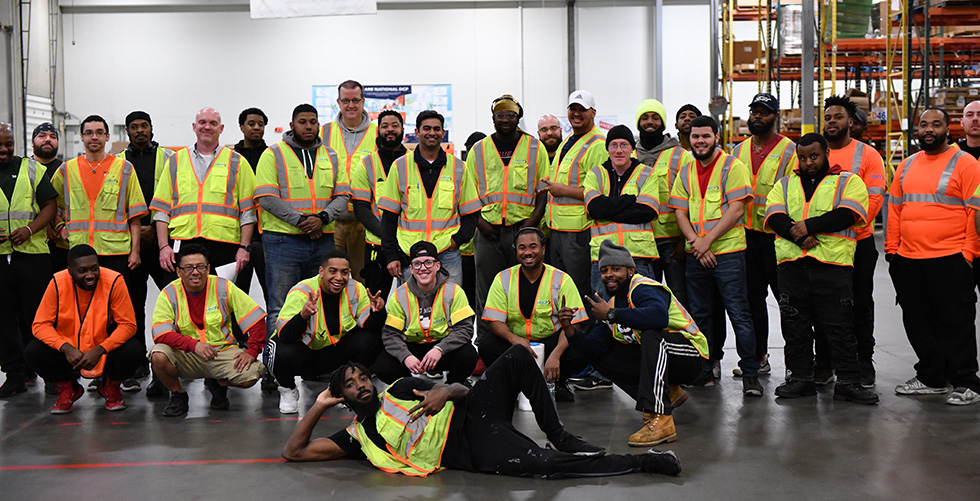 Inclusive Workplace
Ensuring our workforce remains diverse and inclusive is critical to NDCP's success. Today, diversity is seen at all levels of our organization, from our entry level positions to our Board of Directors. Each of us contributes to creating an organizational culture that drives diversity, inclusivity, and a high level of personal and organizational accountability. Our commitment to these expectations and each other is what makes NDCP a great place to work.
Employee Quotes
Here are some employee quotes about the benefits of working at NDCP:
Our team members are always willing to help each other out even if it isn't necessarily our job. Receiving helps the selectors, selectors help drivers, inventory helps receiving and we always have each other's back to make sure our customers get the best service we can provide."
Dante Davis,
Receiving Lead – Phoenix, AZ
I have worked here for almost 15 years, and my favorite part of the job is knowing I helped our customers resolve their concerns. It is fulfilling to guide my team in improving member service and solving challenges."
Karyn Kenney,
Member Services Manager – Westampton, NJ
Quality of life is really important here at NDCP. Our employees really appreciate what we've done with schedules to make sure that they're getting more quality time with their families. It's not a perfect scenario and we're working on it daily."
Aaron Kusalonis,
Manager of Operations – Colonie, NY
Maintaining a positive culture is very important at NDCP. I think a lot of that ties in with listening to the employees, watching them bring solutions to the table, and putting them in play as a leadership team. Making sure people are connected is probably the biggest morale booster."
Jamie Creek,
Director of Operations – Mokena, IL
In the warehouse, our team always strives to have a good attitude and volunteer to train new employees, so we are always operating as a well-oiled machine."
Dan Terrazas,
Warehouse – Groveland, FL