November 15, 2023
Fast Five: Q&A with National DCP's Chief Operating Officer
In the realm of food distribution, certain individuals play a pivotal role in ensuring the seamless flow of products from suppliers to customers. Among these crucial leaders is Steve Domonkos, Chief Operating Officer (COO) of National DCP. In this exclusive interview, we dive into a Q&A session with Domonkos to gain valuable insights into the complex quick-service restaurant's supply chain.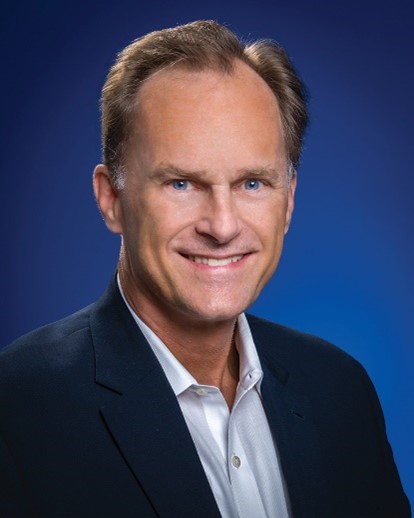 Q1: Can you give us an overview of your role as COO at National DCP?

Domonkos: As the COO of a global provider of innovative supply chain solutions, my priority is on driving what matters most for our organization. This involves ensuring the highest level of service at the lowest sustainable cost to our extensive member network, which includes 10,000 quick-service restaurants in the U.S. 

In overseeing and optimizing various facets of the supply chain, my responsibilities encompass the development and implementation of a supply chain strategy aligned with overall business goals. This includes managing the logistics and distribution network to guarantee timely and accurate deliveries to individual restaurant locations, involving coordination of transportation, warehousing, and inventory management. Streamlining supply chain processes for enhanced overall efficiency, reducing lead times, and improved responsiveness to changes in demand is important, as is ensuring compliance with regulations and industry standards. I aim to identify and mitigate potential risks, driving technology integration by implementing solutions to improve visibility, tracking, and decision-making. Finally, I focus on collaborating closely with other internal departments to align supply chain activities with overall strategies and objectives; and continuously seeking opportunities for improvement within the supply chain, implementing best practices, and staying abreast of industry trends.
Q2: What are some key challenges in the food distribution industry, and how do you adapt your strategies accordingly?

Domonkos: A significant challenge, shared by many in our industry, lies in the recruitment, interviewing, and onboarding processes. At National DCP, we recognize that building a team of individuals committed to making our organization their career is crucial. Our success hinges on having highly engaged, customer-centric people who take ownership of their contributions to our Key Results.

To address the challenge of recruiting and onboarding, we have made it a focal point of our ongoing efforts. We understand that every new hire represents an opportunity for our organization to thrive and providing them with the tools for success is imperative. This involves continued support, adherence to safe work processes, and standardized training programs. By establishing a foundation for success, we ensure that our new team members are well-equipped to contribute effectively to our operations.

It is important to note our commitment extends beyond the initial onboarding phase. We recognize the importance of follow-up and individualized attention to share results and gather feedback from our team members. This feedback loop allows us to identify and address any obstacles or challenges they may have encountered along the way. By actively listening to our employees, we foster a culture of continuous improvement, ensuring that our strategies evolve to meet the dynamic demands of the food distribution industry.
Q3: How does National DCP stay ahead of the curve in terms of technology and innovation to improve logistics operations and adapt to changing market conditions?

Domonkos: A cornerstone of our strategy is adoption of new technology, automation, software, and hardware aimed at improving safety and alleviating the workload for our employees. Our leadership team actively participates in industry conferences and expos that serve as valuable forums to gain insights into the latest advancements and potential applications in our field. By engaging with industry experts and exploring cutting-edge solutions, we ensure that our organization remains at the forefront of technological innovation.

We annually pilot several of these proven solutions to determine their efficacy and alignment with our objectives. The results of these pilots are thoroughly evaluated and reported back to our Board. This comprehensive assessment includes how these technologies align with our investment expectations and, more importantly, how they contribute to improving our Key Results.
Q4: What key performance indicators do you consider most important in evaluating the success of your logistics and supply chain operations, and how do you track and report on them?

Domonkos: The most critical indicators include:
Safety Performance: Monitoring safety metrics allows us to assess and enhance the well-being of our teams, reduce accidents, and maintain a secure working environment.
Key Results: We closely track results that are aligned with our organizational objectives, such as delivering service excellence and maintaining the lowest sustainable cost. These results serve as comprehensive benchmarks for evaluating the overall success of our operations.
Continuous monitoring of these key performance indicators is essential to ensure that our members receive the highest level of safety and service at the lowest sustainable cost.

To facilitate effective tracking and reporting, we leverage a dashboard reporting system. This tool allows us to access real-time data, identifying areas of excellence and those that may require additional focus. The dashboard reports not only serve as a means of tracking performance but also provide a platform for acknowledging and celebrating teams that exceed expectations.

Our organization operates with a shared commitment to the same goals. We actively seek opportunities to support teams that may be facing significant challenges, fostering a collaborative and supportive culture.
Q5: What advice do you have for aspiring COOs or logistics professionals looking to make a mark in the food distribution sector

Domonkos: For those aspiring to make a mark in the food distribution sector, my advice is to adopt a philosophy of servant leadership. Embrace a leadership style that focuses on serving and supporting your team members, creating an environment that encourages open communication and collaboration. Make sure you provide opportunities for individuals to share their feedback and actively support their initiatives. Intentionally cultivate growth opportunities at all levels within the organization, recognizing that career paths can evolve from diverse starting points. Drawing from my own journey, which began behind the wheel of a semi-truck and evolved into a leadership role, I emphasize the transformative power of recognizing and valuing contributions at every level.

Ultimately, success is rooted in high-performing teams driven by individuals who take pride in their contributions, uphold accountability, celebrate achievements, and are collectively aligned toward a common goal.