October 8, 2021
EVP of Strategic Sourcing Takes Rock Star Honors
This spring, NDCP Executive Vice President of Strategic Sourcing Liz Longstreet Darr was named a Food Logistics' 2021 Rock Star of the Supply Chain! Since the beginning of the COVID-19 crisis, Longstreet Darr played an integral role leading the Strategic Sourcing team to proactively anticipate challenges, mitigate supply and cost risks and adjust to the changing landscape.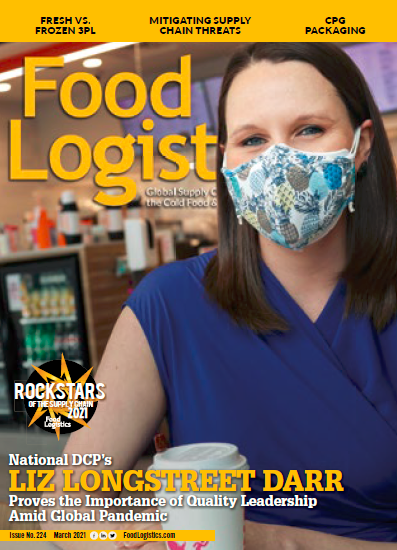 This award recognizes influential individuals making waves in the food supply chain industry upended by the global pandemic.
"Whether it's pivoting into a different channel or implementing emerging technologies, these supply chain leaders prove that hard work pays off," says Marina Mayer, Editor-in-Chief of Food Logistics and Supply & Demand Chain Executive. "The winners collaborated, optimized, developed, educated and played a critical role in the survival and success of their company amid a global pandemic."
After Longstreet Darr joined NDCP in March of 2020, the world flipped upside down and life became virtual. This kept her from meeting her entire team face-to-face. She immediately began establishing relationships and trust with her team via video conferencing.
On top of working virtually, NDCP began procuring items they had never sourced before, remaining timely with the constantly changing consumer behavior, and finding alternatives for products that were in scarce supply. The whole world was competing for the same kind of products rather than just the food and beverage industry, and safety supplies became crucial to source.
Persistence was the true key. If something didn't work out, Longstreet Darr and her team tried again, or went down another avenue. The determination paid off with the Sourcing team exceeding expectations for a normal year…. and 2020 was anything but normal.
Although not without challenges, Longstreet Darr's responsive and flexible approach minimized supply and cost disruptions during an already challenging time for our members.